Celebrate your love with a unique romantic getaway in NC in these scenic cities and towns, rich in culture, natural beauty and local attractions. Set in the Blue Ridge Mountains, our list of romantic getaways in NC offers something for every personality and pursuit. Our list blends the magnificent scenery of the Great Smoky Mountains, rushing mountain streams and the rhythmic sounds of local musicians to create the perfect scene for romance.
Romantic Getaways in NC
Among romantic getaways in NC, you'll find many from which to choose, but here are five of our favorite locations:

Maggie Valley, NC
Set in the Southwestern part of the Appalachian Mountain range, on the fringe of the Great Smoky Mountains National Park and the Blue Ridge Parkway, Maggie Valley is a small mountain resort-style town with huge charm. Maggie Valley is home to an abundance of attractions, rich in local flavor and the culture of the Appalachians. Cataloochee Ski Area with a cozy lodge, Romantic Waterfalls, Cataloochee Valley with wild Elk, Maggie Valley Festival Grounds with fun events, charming shops like the Cabbage Rose, and winter fun at Tony's Tube World are popular attractions.

Asheville, NC
As the largest city in western North Carolina, Asheville holds innumerable charms. Walk the unique downtown district and stop at dozens of rooftop bars, art shops, boutiques and more. Indulge in a subterranean spa experience at The Omni Grove Park Inn. Stroll through the riverside arts district and admire the artwork of local artists and the lovely riverfront scenery. Listen to street performers. Sample craft beer along the way. Spend a day exploring historic Biltmore Estate, America's largest home, featuring period furnishings, rare antiques, fabulous artwork, lush romantic gardens, a vineyard and horse trails.

Mount Airy
This charming town is best known as the home of Andy Griffin and the inspiration and setting for the Mayberry RFD television series. If you're lucky, your visit will coincide with one of many special events featuring the wholesome and beloved TV show. Located in the Northern Appalachian Mountains, Mount Airy offers a romantic getaway with much potential and beautiful scenery. It is a great starting point for a tour of the Yadkin Valley wine region, Pilot Mountain and the Blue Ridge Parkway.

Hendersonville, NC
As the second-largest city in western North Carolina, Hendersonville offers much to admire. Its bustling Main Street stretches for six blocks, chock full of historic buildings, flower gardens, quaint shops, stores and diners. Hendersonville is home of the NC Apple Festival.

Bryson City, NC
Take a romantic ride on the Great Smoky Mountains Railroad and enjoy special events at the railroad depot. Go whitewater rafting on the scenic Nantahala River. Part of Bryson City is located within the Great Smoky Mountains National Park, so hiking trails, gorgeous mountain scenery, overlooks and camping sites are popular and abundant.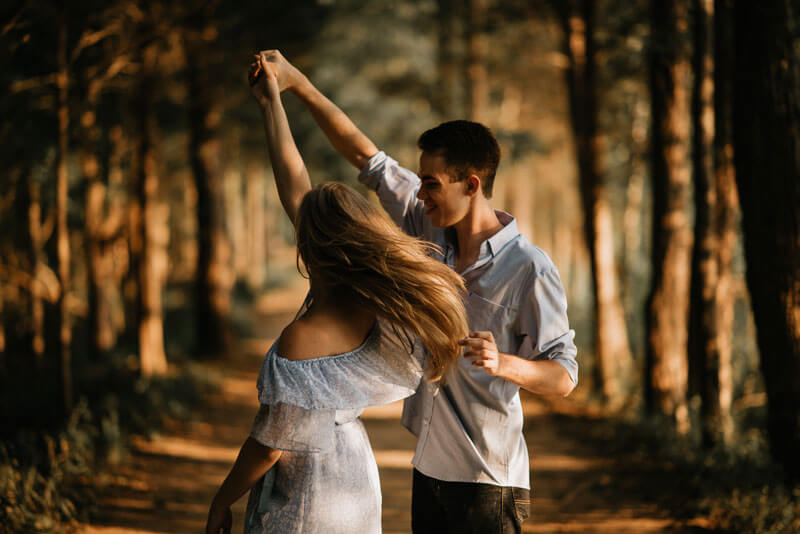 Things to do on your Romantic Mountain Getaways in NC
Within the cities and towns listed above, you'll find all types of lodging to meet your needs, from luxurious resorts to bed and breakfasts, motels, Creekside cabins or primitive campsites. The Great Smoky Mountains National Park spans the Western part of the state, extending into Gatlinburg, Tennessee. The park offers endless things to do that will make your getaway fascinating and fulfilling. Some of the highlights you don't want to miss include:
Viewing the elk herd in the Cataloochee Valley – In early morning and at evening, you can drive up to Cataloochee Valley, within the Great Smoky Mountains National Park, and watch a majestic herd of elk as they graze in the lush valley. You might also be treated to sightings of other wildlife, from black bears to wild turkeys.
Soco Falls and other waterfalls – Soco Falls is one of the most popular waterfalls because of its beauty and accessibility. Throughout the park, you'll find many waterfalls to see and enjoy. The sight of these natural wonders will surely make an impression in your memories.
Cherokee – See the "Unto These Hills" live drama and tour a recreated Native American village. Minutes away in Murphy, NC, is Harrah's Cherokee Casino.
Cataloochee Ski Area – Spend the day skiing the slopes in the heart of Maggie Valley, NC.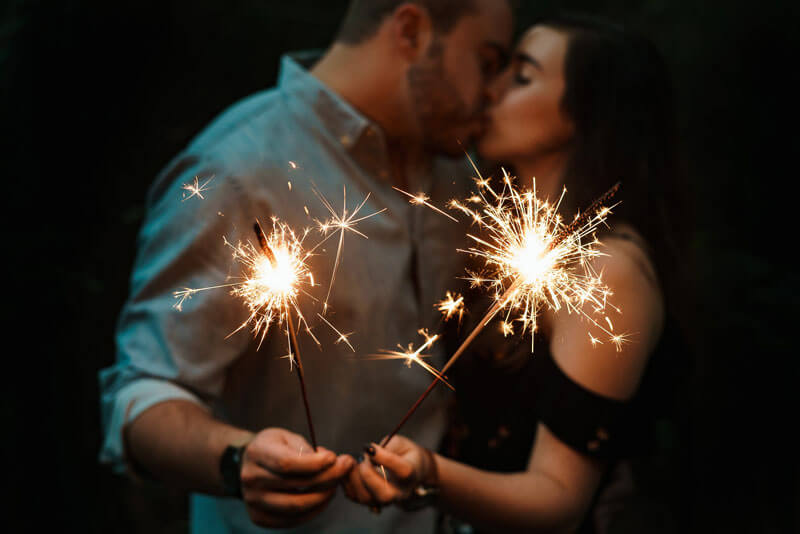 Book Your Romantic Getaway in NC – Beautiful Maggie Valley Creekside Cabins
Nestled on the banks of the scenic Jonathan Creek in central Maggie Valley, NC, Meadowlark is a legendary motel with a unique blend of accommodations, including guest rooms, cabins and suites with one or two bedrooms, full kitchens, separate sitting and dining areas. Many feature jetted tubs and fireplaces. Book a romantic mountain cabin getaway with a deck right over the rushing creek – close enough to throw in a fishing line if you chose.
Surrounded by the Great Smoky Mountains, our Creekside mountain lodging features complimentary Wi-Fi, Continental breakfast and a seasonal outdoor pool. Indulge your love of culture, music and relaxation with our guest activities, from private, in-room spa services to wine and craft beer tastings, Saturday night cookouts and more. Gather with other guests and our helpful, attentive staff around the grand stone fireplace in our lobby to enjoy a performance by our resident local musician. Check out their selection of local wines and craft beer. Meadowlark offers an outdoor pavilion with a full kitchen for group gatherings, as well as a scenic Creekside recreation area. View their packages and start planning your romantic getaway in NC – in the heart of the Appalachian Mountains.
###
Photo by Evan Kirby on Unsplash